Mavis Bates | Kane County Board 04
Mavis represents District 4 on the Kane County Board and is running for re-election. As a resident of Aurora for 46 years, Mavis has been a grade school teacher, a software developer, and a supervisor at AT&T Bell Labs. She also operated her own small business as a licensed acupuncturist for 15 years, which gave her experience in healthcare and running her own business.
Mavis' community involvement includes being the founder and chair of the Aurora GreenFest, which attracts thousands of people each year; being a member and past president of Kiwanis of Aurora; and serving on the Fox Valley United Way Board. Before her election to the Kane County Board, Mavis served as a commissioner on the Fox Valley Park District Board. Mavis hopes to continue serving the people of Kane County because she cares about supporting families, building community, and protecting the beauty of Kane County.
Theresa Barreiro | Kane County Circuit Clerk
Theresa Barreiro is the Kane County Circuit Clerk. The Circuit Clerk is the recordkeeper of the 16th Judicial Court and maintains all records for the county. There are 105 employees in 10 locations throughout the county. Theresa was elected to that position in 2021 and is an eight-year veteran of the Kane County Board, representing District 2.
Theresa's love for politics started as a child when she went with her mother, a county board member, to township and county board meetings. Theresa was first elected to the Kane County Board in 2012 and has an extensive background in local government going back 30 years. She gained experience in the Kane County Clerk's Office where she served as a state registrar for six years.
In 1990 she was hired by the City of Aurora as a Deputy City Clerk and was promoted to various positions in Community Development and Building and Permits. During her tenure on the Kane County Board, Barreiro has served on many committees and has held leadership positions. Her interests also led her to serve on the Executive Committee of the Kane County Forest Preserve.
Theresa still finds time to volunteer in her community. Barreiro is an active member of the Kane County Democratic Women and member of Kiwanis. She also held a prior position as secretary for the Aurora Township Democratic Central Committee.
Bianca Camargo
Judge 1st SubCircuit
Judge Bianca Camargo was recently appointed by the Illinois Supreme Court to fill a Circuit Judge vacancy in Kane County. This appointment made Judge Camargo the first Latina Circuit Judge in the history of Kane County. In addition, Judge Camargo is one of five women who has been directly appointed by the Illinois Supreme Court to serve as a Circuit Judge in Kane County.
Prior to her appointment, Judge Camargo worked as a prosecutor for the Kane County State's Attorney's Office for eleven years. During her career as a prosecutor, she tried over 100 cases to trial, including victim sensitive crimes, drug trafficking cases and murders. Judge Camargo's desire to become a prosecutor was solidified while she worked for the Kane County's State's Attorney's Office as a victim advocate in 2006. Judge Camargo is currently assigned to the Aurora Branch Court where she oversees traffic and misdemeanor cases..
Judge Camargo proudly accepts this appointment on behalf of her parents, Heriberto and the late Sandra Camargo. Judge Camargo acknowledges that she would not be in the position that she is in, if it were not for the hard work and sacrifices of her parents. Heriberto and Sandra immigrated to the United States from Mexico and settled in Aurora, Illinois.
Judge Camargo is a proud 2010 graduate of Northern Illinois University College of Law and a 2005 graduate of Northern Illinois University. Judge Camargo lives in Aurora with her husband, Armando and their four-year-old son.
Cristina Castro | Illinois Senate 22
State Representative Christina Castro represents the 22nd District in Illinois, which includes all or part of 10 different communities within Cook and Kane Counties. Castro is a second-generation Mexican-American who is committed to public service and helping her community. Castro began her volunteer service in high school where she coordinated activities in the Elgin community. Following high school, Christina earned a B.S. and MBA in Business Administration from Northern Illinois University.
In 2008, Castro was elected to the Kane County Board where she served for eight years while also being on the Board of Directors for the Illinois Housing Development Authority, Black History Family Festival, and the Centro de Informacion, which provides services for people in need. Castro has held positions in both the public and private sector. In 2015, Castro decided to run for the Illinois State Senate. In her role as a senator, she stands up for working families and reaches across the aisle on the issues that matter most to the people in her district. She is a member of the Latino Caucus and is Chairperson of the Executive Committee. She also serves on the Commerce, Energy and Public Utilities, Healthcare Access and Availability, Insurance, and Labor Committees. Castro and her husband live on the east side of Elgin.
Michelle Gumz | Kane County Board 08
Michelle Gumz worked for the Aurora Police Department as a 911 dispatches for just under 20 years and currently represents District 8 on the Kane County Board. She was raised in Aurora and is proud of serving the community as a dispatcher and the work she does on the Kane County Board where she co-chairs the Legislative Committee. She was also appointed to sit on the DUI Treatment Court Team and the Pre-Arrest Diversion Team and sits on various other committees.
Serving others is important to Michelle, and she strives to solve constituent issues as they arise. She is the President of Roosevelt Aurora Legion Post 84 Auxiliary, which provides assistance to veterans. Michelle's goals are to listen to residents in the county, meet people where they are, and go forward with thoughtful decisions with each vote she casts for her constituents.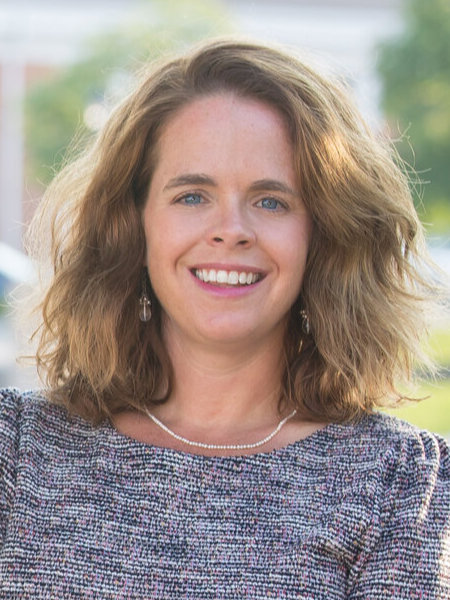 Maura Hirschauer | State Representative 49
Maura Hirschauer was elected in 2019 as the state representative for the Illinois 49th District and is currently running for re-election. Maura has been an activist, community organizer, and an elementary education special education teacher.
After leaving teaching to raise her family, Maura taught ESL to adults and volunteered to teach literacy to elementary students. As president of the Batavia Mothers' Club, she has overseen fundraisers and community service projects and worked closely with nonprofit organizations throughout the Fox Valley area. Maura is one of the founding members of the Kane/Kendall County chapter of Moms Demand Action for Gun Sense in America, holding the positions of Membership and Legislative Lead.
Her experience and education have prepared her for her committee assignments in the state legislature, which include the Appropriations-Elementary and Secondary Education Committees, Elementary and Secondary Education School Curriculum Policies Committee, Prescription Drug Affordability Committee, Child Care Access and Early Childhood Committee, Housing Committee, and Veterans' Affairs Committee. Maura is a neighborhood leader, fighting for working class families and for quality education and safety for children.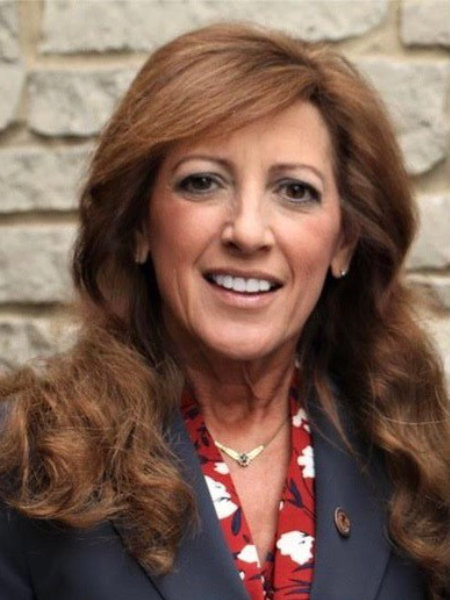 Linda Holmes | State Senate 42
Assistant Majority Leader Linda Holmes represents the 42nd District in the Illinois Senate. Linda advocates for working families and businesses and brings nearly two decades of experience to the state legislature as a small business owner. She understands the challenges small businesses face and has sponsored legislation to help them cut through red tape, grow, and retain employees.
As Chair of the Labor Committee, Linda advocates for more training opportunities and good-paying jobs for families. Since being diagnosed with MS, Linda knows the importance of insurance and fought for access for affordable healthcare. She voted to expand prescription drug coverage amd supported a law in Illinois that protects a woman's right to choose.
Keeping our communities safe is crucial, and Senator Holmes supports initiatives to recruit qualified law-enforcement officers as well as provide a budget that funds public safety in communities across the collar counties.
Anita Lewis | Kane County Board 03
Anita Lewis has been a Kane County Board member since 2018 and is running for re-election. She represents District 3, which has been redrawn to include downtown Aurora and parts of the east and west sides of Aurora in addition to much of Montgomery. Anita serves on the following county board committees: Public Service, Public Health, Human Services, and Jobs.
Anita has lived in Aurora for 30 years and served as a school board member for District 131 from 2009 – 2013. In addition to being a board member, she volunteers at the Adult Corrections Center, where she facilitates a life skills group and serves as a volunteer chaplain.
Carolyn Bird Salazar | North Aurora Board Trustee
Cherryl Strathmann | Kane County Board 20
Cherryl Strathmann represents District 20 on the Kane County Board where she serves as Co-chair of the Legislative Committee, which brought back millions of tax dollars for infrastructure needs in Kane County. Cherryl has been an activist all her life and is passionate about ensuring clean safe drinking water and halting the effects of climate change.
As a member of the Energy/Environment Committee, Cherryl worked to get solar panels on the Judicial Center, which will save the county $2 million. She also serves on the Public Health Committee and worked to set up vaccination centers during the pandemic. Cherryl supports a woman's right to choose and common sense gun safety. Improving the community and our way of life in the Fox River Valley is Cherryl's goal. She needs your vote to continue preserving and protecting Kane County.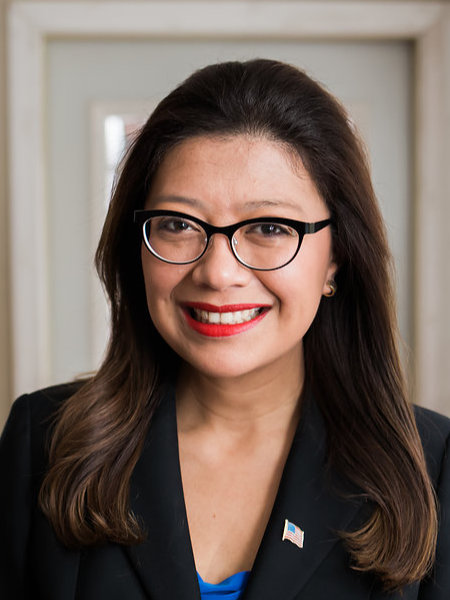 Karina Villa | State Senate 25
Karina Villa grew up in West Chicago and is the first democratic state senator to represent the 25th district where she has been a lifelong resident. Raised by immigrant parents who opened a small business, Karina grew up helping in the family store and recognizes the hardships of being a small business owner as well as the everyday concerns of working-class residents who shop in the community.
After earning her M.S. in social work, Karina pledged a lifelong commitment to helping others. While working in the public schools, she saw the impact effective leadership can have on the community and served as the vice president of the District 33 school board. She initiated programs such as a dual-languate program and full-day kindergarten. And she learned the ins and outs of maintaining a balanced budget and negotiating equitable contracts. During the onset of COVID-19, Karina brought forward legislation to protect essential workers in manufacturing and organized tesing and vaccination sites in her district. She continues to fight for funding and equity in mental health services, addiction treatment, healthcare in rural areas, and affordable pricing for life-saving medications. Karina works tirelessly to support working families in her district and to make sure that Illinois becomes a national leader in green job creation and green infrastructure.
Lauren Underwood | US Rep 14
Congresswoman Lauren Underwood is the U.S. representative for Illinois' 14th Congressional District, which is a suburban, exurban, and rural district in northern Illinois. In 2018, she became the first person of color and the first woman to represent her district.
Lauren is a hard worker and an effective leader for her district. She currently serves on the House Committee on Veterans' Affairs and the House Committee on Appropriations. While only a sophomore member of Congress, Lauren has had nine pieces of legislation enacted into law by both Democrat and Republican administrations, making her one of the most effective legislators in the House of Representatives. As a registered nurse and public health expert, Lauren has made access to high-quality, affordable healthcare one of her signature issues. Her bill, the Healthcare Affordability Act was included in President Biden's American Rescue Plan. Lauren also co-founded the Black Maternal Health Caucus to combat the health disparities and unacceptable high death rates among Black mothers. Along with colleagues, she introduced a package of 12 bills to save moms' lives: the Black Maternal Health Omnibus Act of 2021. She is a member of the Congressional Black Caucus.

Prior to serving in Congress, Lauren worked to implement the Affordable Care Act as a career civil servant. Later, President Obama appointed her to serve as a Senior Advisor at the Department of Health and Human Services, where she helped communities prevent, prepare for, and respond to public health emergencies , bioterror threats, and disasters.
Penny Wegman | Kane County Auditor
Penny Wegman is the Kane County Auditor for the fifth largest county in Illinois. She is responsible for evaluating and reporting on County operations. In her position, the auditor examines how and where County money is spent and how efficiently County Departments are operating.
Wegman has made Kane County her home for the last 40 years. As an experienced Real Estate Broker and Certified Illinois Assessing Officer, she is visible in the County and working to make Kane County "Home" for generations to come.
Her service to the community is immense. She currently sits on the Kane County Board, District 20, and is a Kane County Forest Preserve Commissioner and Treasurer. Prior experience includes: Trustee – Gail Borden Library Board, President of Trustees – Kane County Regional School Board, Volunteer – Habitat for Humanity Restore. Penny's academic credentials include a Bachelor's degree in Political Science from Missouri State University and a Master's Degree from Keller Graduate School of Management.
As Kane County Auditor, Penny continues to set new benchmarks for accountability, transparency and be the driving force for efficiency. How Kane County spends your tax dollars is important to us all, "Every Penny Counts." To learn more about Penny, visit her website, www.PennyWegman.com
You can find a complete list of elected officials in Kane County at the Kane County Democrats website here.