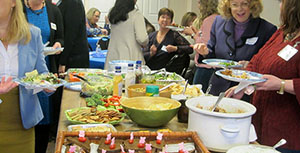 Holiday Party Committee
This committee plans the yearly holiday party, which usually takes place in late November or early December. The party is a fun time for women to get together and socialize with friends in the organization, while celebrating the accomplishments of the year. It is not a fundraising event.
Candidate Action Committee
The Candidate Action Committee coordinates all activities to promote and support KCDW members running for office who have been active members for one year. Support may consist of a group event where members make phone calls to voters, distribute literature door to door, write and mail postcards, march in parades, etc. Individual members of KCDW may also choose to help and support candidates of their choice.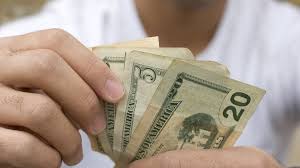 Fundraising Committee
The Fundraising Committee devises ways to supplement the money raised by yearly dues so that the organization can plan projects that benefit the community such as offering scholarships and providing support for women candidates. The Executive Board must approve such plans. All funds are handled by the Treasurer, who is a member of the committee. This committee hosts an annual fundraiser.
Public Relations / Media Committee
The Public Relations/Media Committee disseminates all news and activities of the organization through the newsletter, press releases, radio, TV, website, electronic media, and other media. The website contains a calendar and links that allow members and other people in the community to check events, meeting times, and other news about KCDW. The newsletter reminds members of current events and meetings and includes biographies and information about women running for office and/or making significant contributions to Kane County communities. The website serves as the first impression to women who are thinking about joining our organization. The committee keeps a printed and electronic record of all postings.
Membership Committee
The Membership Committee is headed by the Vice Chair. Committee members plan ways to engage current members and also bring new members of all ages and backgrounds into the organization so the group continues to grow and represent the diversity of women in our community, state, and nation. The focus of the committee is to develop informal networking opportunities and help all members feel welcome in the organization. The committee meets at 6:30 p.m. the second Wednesday of the month.
Events Committee
This committee is responsible for all educational forums where speakers are invited to discuss and answer audience questions about current topics. Topics are chosen by the general membership and Event Committee members who select topics that may be of national and/or local interest and in harmony with the mission and values of the organization. Speakers may represent differing opinions about issues, which helps to educate and engage people in the community in meaningful discussion. Once a topic is selected, a subcommittee for each individual forum is formed.